Tuesday Jan 24, 2023
ToadStool talks "Labthrashr" (SONG PREMIERE)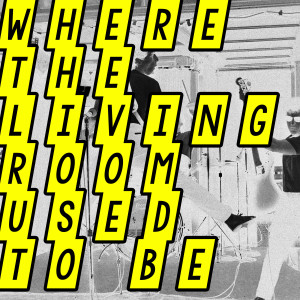 Rapper and producer, ToadStool, has been steadily building his catalog of music over these last few years and he continues to grab attention with his unique take on hip hop.

In this episode we talk about how vintage horror films helped to inspire his last few projects, the pace at which he creates his music, and some of the personal stories he gets into on Labthrashr, which comes out on January 27th.

I'm also excited about this because Where The Living Room Used To Be will be releasing this album on limited edition cassette and lathe cut 5" vinyl that includes an exclusive b-side track and full album download. Visit livingroomutb.com to learn more about these releases and please pick up a copy!
Interlude song order:
"Sajak" from ToadStool's upcoming album Labthrashr
"Please Welcome" from ToadStool's upcoming album Labthrashr
"Creatore" from ToadStool's upcoming album Labthrashr
// Interview recorded January 6th, 2023 via Zoom
// Intro music by Cedros
// Hosted by James Toomey //
/// If you enjoy the episode please leave a rating or review wherever you're listening right now! ///