Wednesday Oct 12, 2022
Joseph Grillo (Her Head's On Fire, Garrison, Judas Knife, I Hate Our Freedom, Instruction, Gay For Johnny Depp)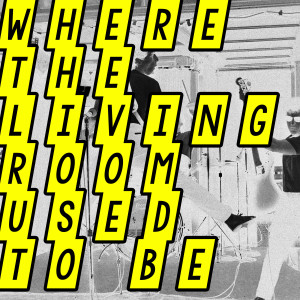 I have a very special guest for you on this episode! Joseph Grillo from bands such as Garrison, Instruction, Gay For Johnny Depp, I Hate Our Freedom, Judas Knife and now, most recently, Her Head's On Fire joins me for a conversation about his path in music, the perspective he tends to write from with regard to his lyrics, and why all his bands seem to be groups indie emo rock all-stars.
Her Head's On Fire have a new album out now on Iodine Recordings called College Rock And Clove Cigarettes... so we spend a good amount of time delving deeper into the start of this band, their surprising practice and recording schedule, and their upcoming tour with Onelinedrawing and Joe McMahon from Smoke Or Fire.
This tour is taking them down the East Coast on their way to The Fest in Gainesville with a stop here in Rhode Island at AS220 on Saturday, October 22nd. Please mark your calendars as this is a show you will not want to miss!!!
Interlude song order:
// Interview recorded October 6th, 2022 via Zoom
// Intro music by Cedros
// Hosted by James Toomey //
/// If you enjoy the episode please leave a rating or review wherever you're listening right now! ///